Registration
Welcome to Our Parish!
Please complete the form below and click the "Send" button to begin the registration process for Blessed Sacrament Church. Someone will follow up with you shortly to complete the registration process.
Please note: All required fields (*) must be filled out in order to submit this form.
Upcoming Events
Parish Bulletin
Our Parish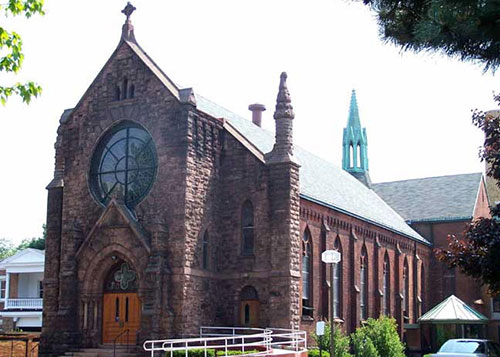 Faith. Love. Community.
Blessed Sacrament Church, Buffalo is the joyful, vibrant, and welcoming Catholic Church present in the Elmwood Village and Delaware District, serving the Buffalo and Western New York Community.
Worship Schedule
Weekend Masses
Saturday: 4:30 p.m.
Sunday: 10:30 a.m.
Listen to Mass, Call In: 716-214-3776
Weekday Masses
Mon, Tues, Thurs, Fri: 8:00 a.m.
Confessions
Call rectory for an appointment: 716-884-0053
Location & Contact
Church: 1029 Delaware Ave, Buffalo, NY 14209 Rectory: 1035 Delaware Ave, Buffalo, NY 14209
(716) 884-0053